Used to define a style for form elements. What is important here; the css to be defined as defined in the style property within the element, not id or class.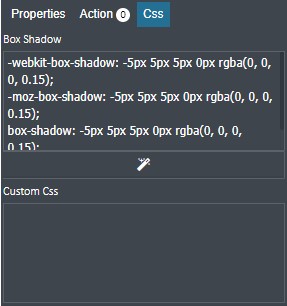 All kinds of shadows can be made from the screen that will be opened with the help of the wizard button under the box-shadow in the tab.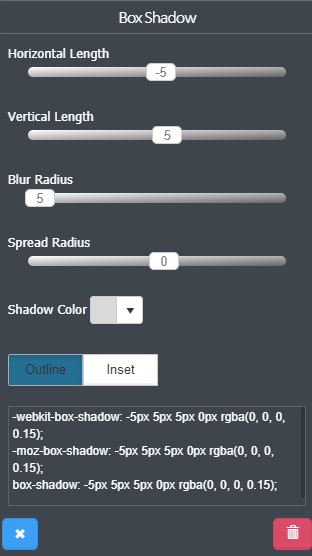 Another feature within the Css tab is Custom Css. Here, any desired css for the element can be added.