The forms we can see and use in Xpoda Client, Studio. This is the screen where it displays end users other than the developer.
Working with the Run Button, which is located to play Studio (develop) on the client-purpose screen.

When the switch is made with the Run button, the studies related to the development can be viewed.
If the user wishes, he can directly switch to the Client screen without using this page. For this, the client needs to write the domain address in the url bar.

After entering the url in the address bar, the Client Login screen will welcome the user. After entering the User and Password fields on this screen, the user can log in to the system.
User and Password information is information while users are defined to the system.
The steps of the user identification process are as follows.
First of all, by pressing the Run button from the Studio screen, the Client screen is accessed (the developer can directly switch to this page without seeing the Client Login Screen).
Click on the user area (Number 1 in the Image) in the upper right corner of the client screen and switch to the Administration Panel (Number 2 in the Image) from the drop-down menu.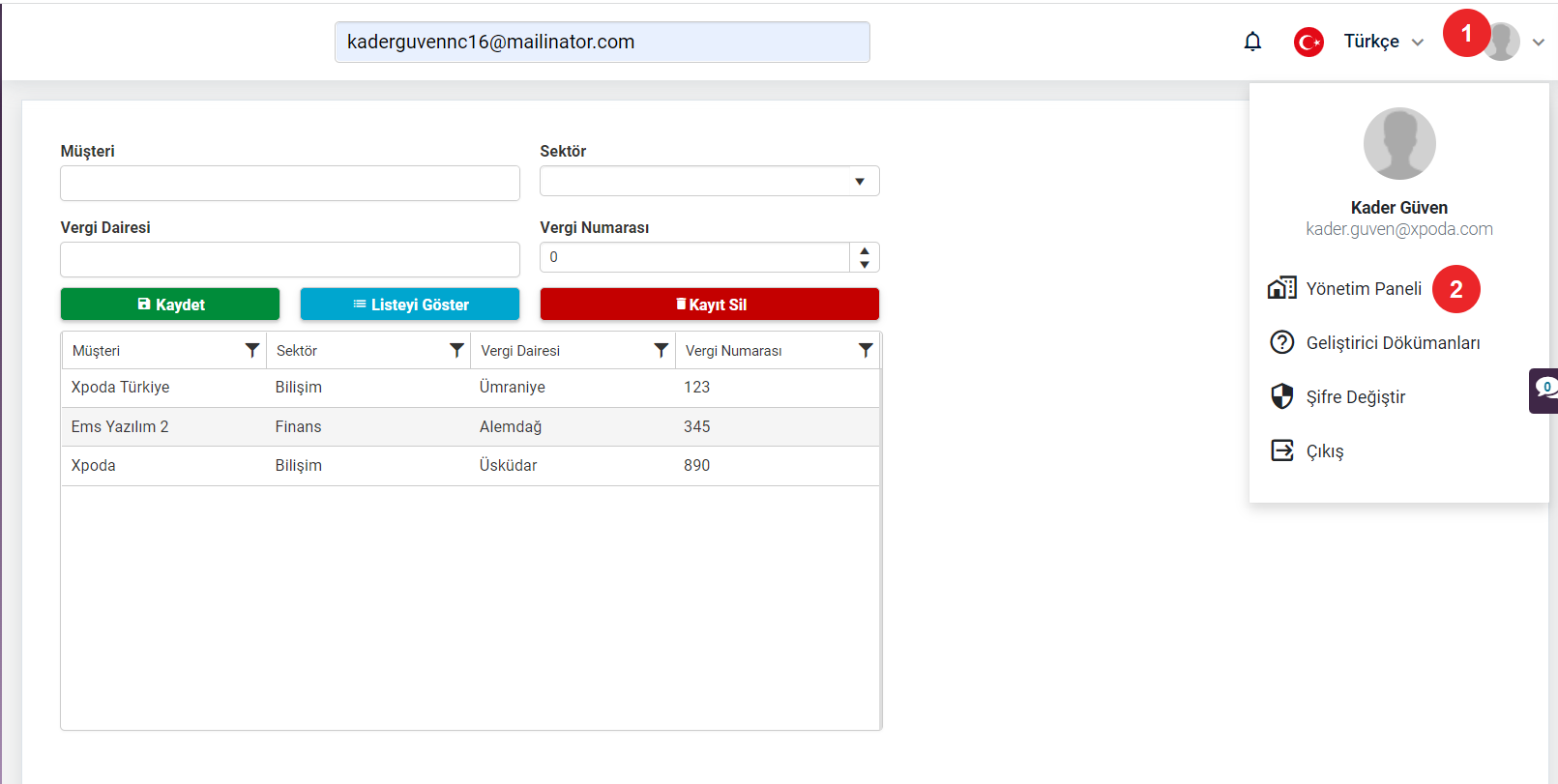 Select the Users menu on the administration panel page (Number 1 in the image).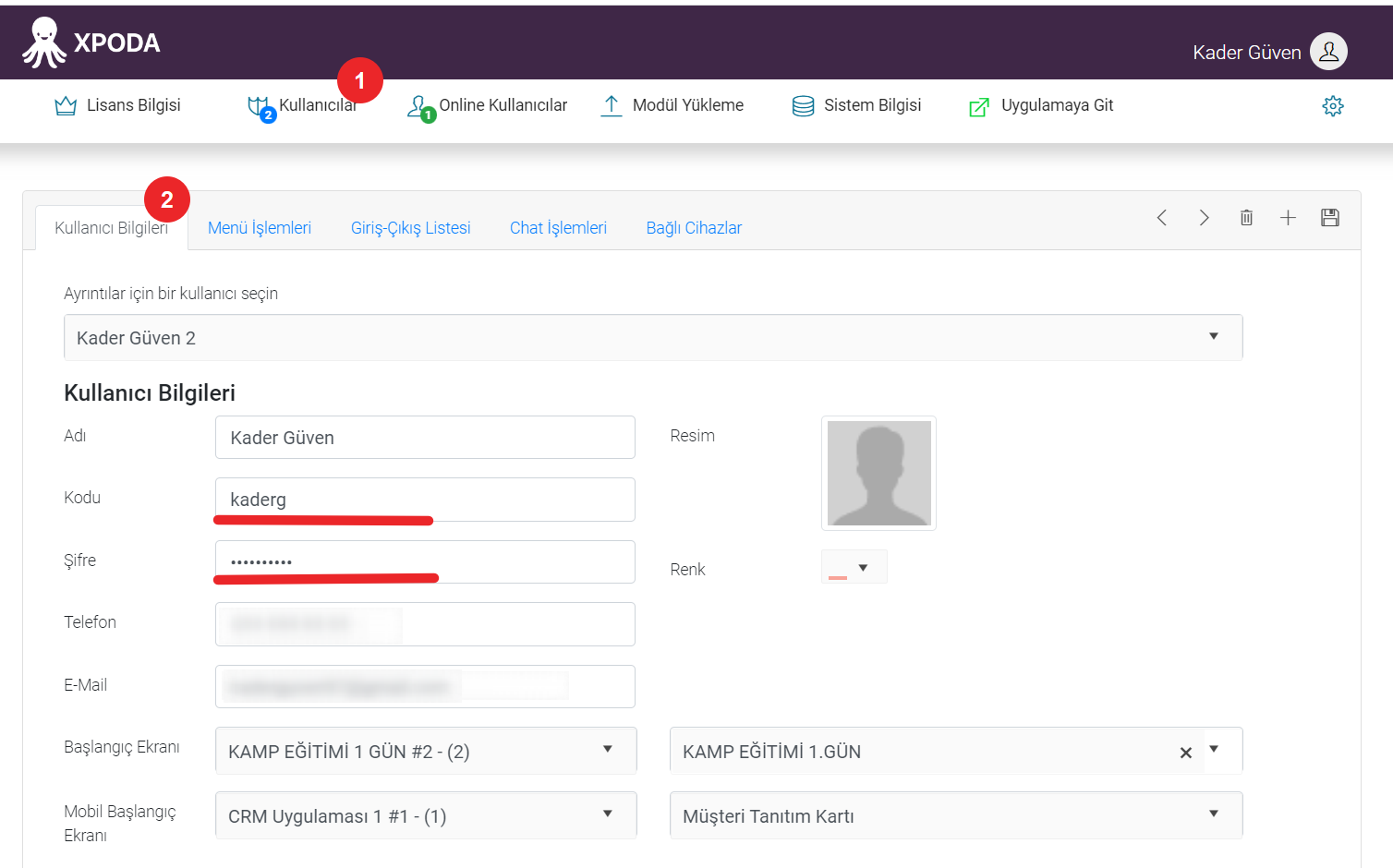 When creating a user from the User Information (2 Number in the Image) field, the information of the user is entered. From this information, the code corresponds to the User on the client login screen, and the password corresponds to the Password field on the client login screen. This information should be used when logging into the system.

If the permission requested by the browser for notifications is activated when you first enter the client screen, notifications can be received for new incoming chat messages and pending approval processes.