This flow control comes ready on the flow screen. It is a standard control, that shows the flow to end.

End control icon at Flow Tools

How it looks like on the Canvas
Remarks
This flow control comes after the last flow controls. This flow does not have any Connection for later. Because the flow ends at this step. This control must be at the end.
Properties
Text: The text that appears on the screen is written here.
Example Used
End control is on the screen to end the flow after all controls. There is this control in the flow table to show that this flow is over.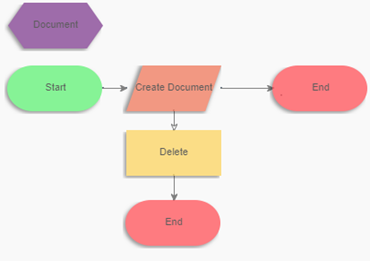 Flow screen