It is the tool used to write rich text in the form.

Editor Box tool icon at Toolbox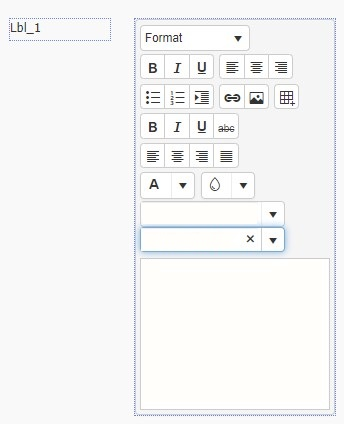 How it looks like on the Canvas
Properties
Name: The name of the tool will be written here.

Help Text: It is the text that is entered for comment when the mouse is placed on the tool.

Height / Width: Adjusts the height and width of the tool.

From Left / Top: Adjusts the distance of the tool from the left and top.

Fit Horizontal: Fits the tool to the full screen on the user's screen.

Pin Right: Pins the tool to the right.

Display: Makes the tool not appear on the screen.
Actions
When the value changes: Assign an "Action" as on value changes handler. For more information please click here.
Example Used
A tool used for writing complicated texts within a form. An example of how to use and client view of the editor as in below.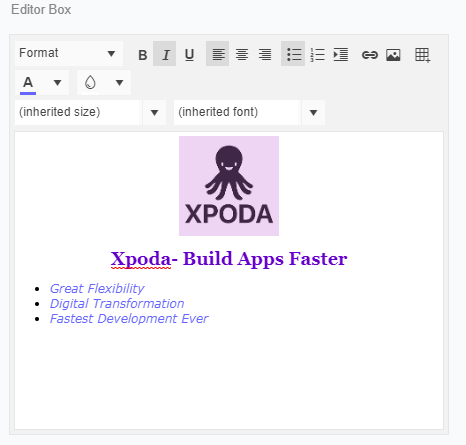 Client view on screen